Performance + Discussion
New Work Development
Isaac Asimov
Human and Technology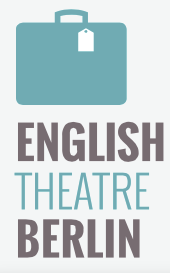 1
THE LAB is the artist and audience development series at English Theatre Berlin. Founded by Daniel Brunet in 2003, it offers Berlin-based writers and performers an opportunity to share their work-in-progress with an audience and receive feedback in the form of a post-performance discussion.
You can now reserve tickets (5 €) including free admission to the post-performance discussion directly through Theater Scoutings! (up to 1 day before the performance) Just send an email and the desired number of tickets to reservierung(at)theaterscoutings-berlin.de.
You are also certainly welcome to simply come by on the day of the performance, but we are unable to guarantee that tickets will be available.

Schedule:
8:00 pm – Performance
after the show - Artist Talk
Questions? The persons with pink Theaterscoutings-badges are here to help you.
Karten-Telefon: 030/ 69 11 21 1
Karten per E-Mail: tickets(at)etberlin.de

wann:

Do.

29.01.2015

20:00
wo: English Theatre Berlin | International Performing Arts Center
Fidicinstrasse 40, Kreuzberg, 10965 Berlin (Auf Stadtplan zeigen.)

About the Venue:
English Theatre Berlin | International Performing Arts Center
English Theatre Berlin | International Performing Arts Center is the German capital's only producing and presenting organization in the Hauptstadt expressly dedicated to English, the 21st century lingua franca, as the working language. Our year-round programming comprises the Producing Series – Made in Berlin, the Presenting Series, as well as our Performing Series and Pedagogy Series. We are a proud member of Berlin's freie Szene, the independent performing arts community, and are currently developing platforms to share our work within Germany and abroad. We consciously use theater and performance as living, discursive forms to bring artists and audiences into conversation with each other about our shared city and the greater world we live in.

www.etberlin.de
About the show:
Interdependency
Interdependency is the first probe into Isaac Asimov's short story "The Last Question," exploring the dependent relationship between human and technology, the desire to fight entropy for self-preservation, and the tools we use and how we use them in our never-ending search for completion.
About the autor:
Joseph Wegmann
Joseph Wegmann was born and raised in NYC, where he studied performing arts. He worked with Sarah Benson at Soho Rep Theater in New York and across the city in event lighting services at institutions such as the MOMA and Brooklyn Museum. In 2012, he moved to Berlin, where he directed the first installation of the 'New Work from New People' series and developed the cabaret concert 'Arm-but-Sexy' with Eleot Reich for Expat Expo 2013 at ETB IPAC. Most recently, he worked in the Production Department of 'Theater der Welt 2014' in Mannheim and with journalist, Anthony Andrews, in Berlin on the first event of his new kumsitzperformance series, which delves into sociopolitical themes through untold personal narratives from the communities within our city.